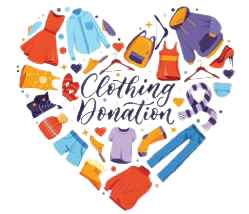 Every Jummah
Collection outside the Masjid
Home Collection
available for 15+ bags, call for details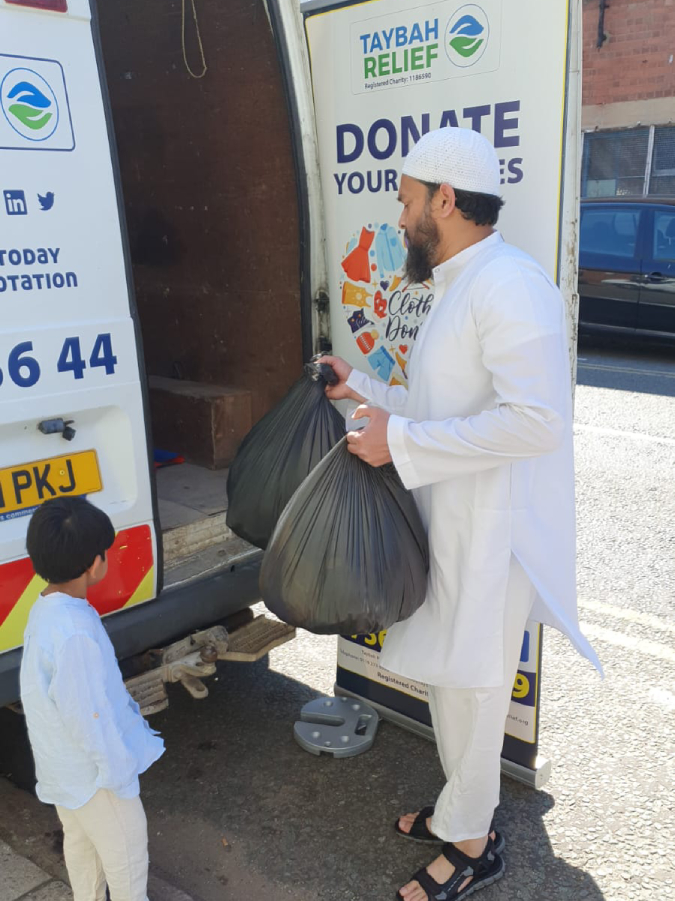 Open Your Closet To Those in Need
While we're safe and snug in our warm clothes, things are not as easy for our brothers and sisters beyond the border. The refugees and internally displaced people in vulnerable parts of the world, especially in Djibouti, Yemen, and Syria, cannot afford proper clothing. Their worn-out, tattered clothes fail to insulate them against extreme climates, as well as injuries and discomfort.
Helping The Vulnerable In The Disaster-Ridden Countries
Disaster victims, impoverished people, and displaced communities around the world struggle to survive without basic necessities, including clothing and shoes. This makes them susceptible to harsh weather conditions, which could be fatal for their lives.

A Communal Effort To Protect The Vulnerable
To help vulnerable families feel safe and protected, Taybah Relief has initiated a clothing drive for communities in turmoil.
You can drop off your spare clothing every Friday at Masjid Taybah.
For more than 15 bags, you can call us at 0756 44 33 1 99, and our volunteers will pick it up from your doorstep.
Clothing is separated and sorted into two categories—recyclable and reusable.
Any unwanted items that might be useful for refugees are welcome.
Funds generated from recycling go straight to Taybah Relief projects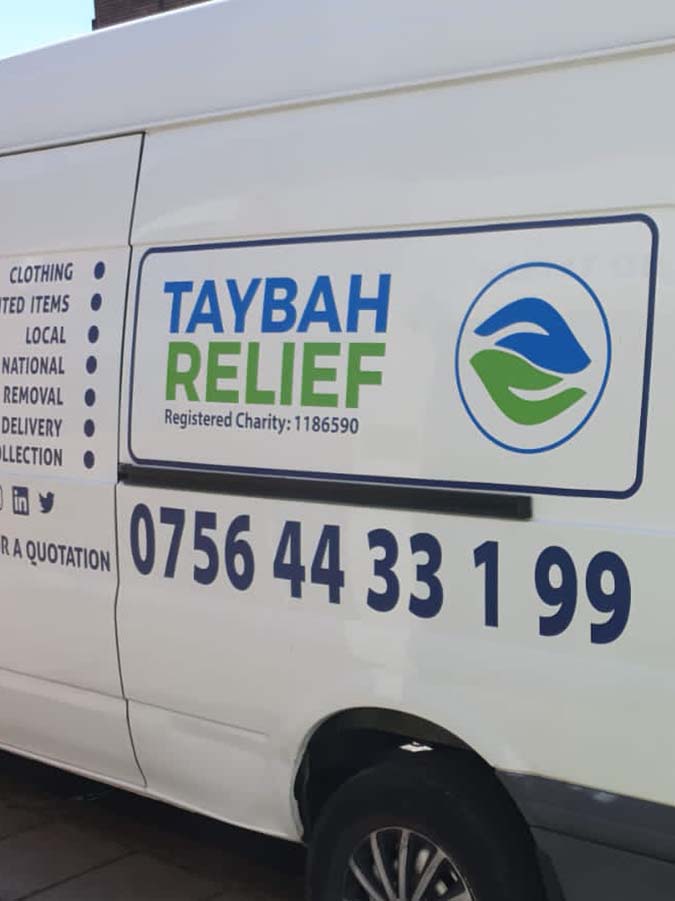 Want to make a bigger impact?
Collect the items from your friends and neighbors and drop them at our collection point.
This simple act can play a big part in spreading kindness in the world. Your donations will restore the dignity of our refugee and impoverished brothers and sisters in need.
Don't have clothes to offer? You can contribute to any of our other appeals at – taybahrelief.org/appeals. Every penny you donate makes a difference. Please donate now!