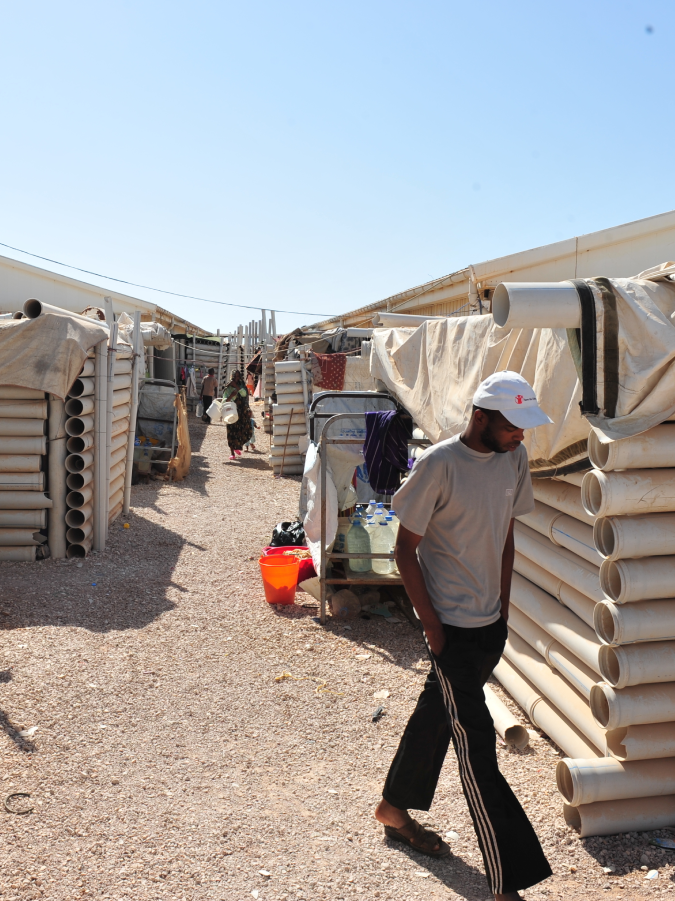 The Displaced in Libya Struggle to Meet their Basic Needs
Since the Libyan war started in 2011, 1 in every 7 people has been struck by conflict and disaster. As a result, the displaced communities still struggle to sustain themselves physically, financially, and economically. The price hikes and lack of necessities have made it extremely difficult to support their livelihood. 
Help Us Provide Ongoing Support to the Most Vulnerable
Taybah Relief supports the humanitarians on the ground to equip the displaced in Libya with basic amenities of life. With your ongoing support to our Libyan Crisis Appeal, you can help us provide:
Food and water

to feed and nourish the needy and save them from life-threatening diseases 
Orphan sponsorship

to educate, support, and protect children with no families
Medical aid

by giving the vulnerable access to healthcare services and first-aid equipment
Shelter

in the form of clothing, heating equipment, and stable and well-designed camps
Livelihood

by promoting social protection, economic inclusion, and employment opportunities
Donate to the Libyan Crisis Appeal
Your donations have the power to give the vulnerable and displaced in Libya a chance to live better lives. Our teams are on the ground to provide emergency relief, shelter, food, and water so that they have access to basic necessities.
Help Taybah Relief improve the delivery of humanitarian aid to the disaster-struck in Libya. Even a small donation can assist the needy massively and help empower the women and children to secure their future.