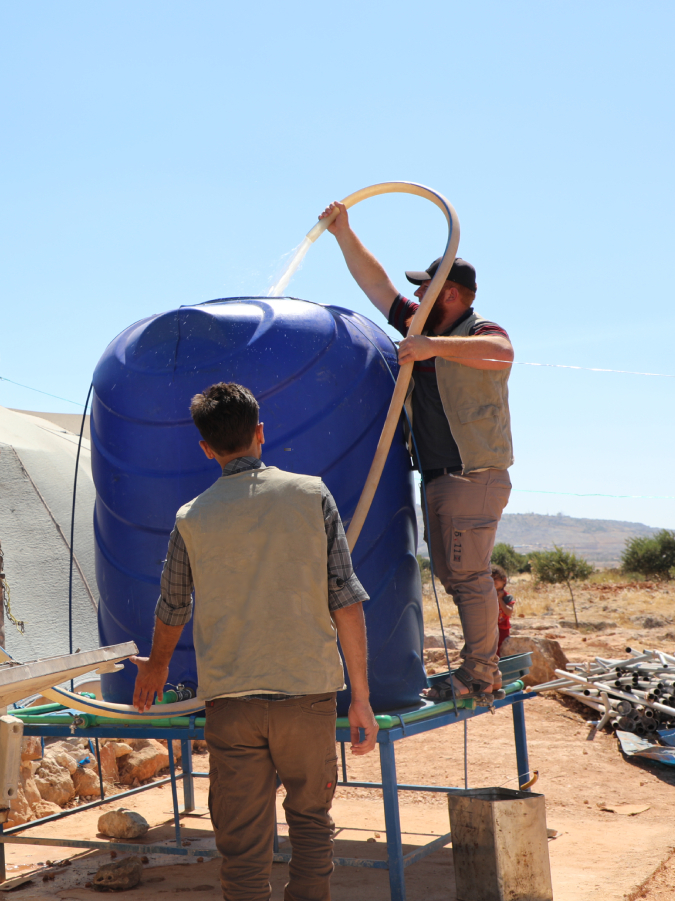 Water
1 in every 3 people globally lack access to clean water, adequate sanitation and hygiene. As a result, they are forced to use contaminated water, which poses a significant threat to their health. This challenge can be avoided if they have access to clean and safe water to prevent life-threatening diseases. Your donations can make a huge difference to help save the lives of billions of displaced people globally.
Taybah Relief Provides Clean Water Sources for the Displaced and the Vulnerable
The harsh living conditions and lack of proper sanitation in refugee camps risk refugee health. To ensure that the vulnerable communities have immediate access to an uninterrupted clean water supply, Taybah Relief provides:
Emergency water supply to families

Water wells and water pumps

Sanitation and hygiene kits

Toiletries

Awareness about safe and hygienic practices
Help the Deprived Get Access to Clean and Safe Water
Taybah Relief aims to support vulnerable communities by promoting access to clean water and sanitation to lead healthy and safe lives. Take a step forward to support our mission to help those living in extreme drought and poverty.
Your Donations Can Keep Children Alive and Healthy
Giving Sadaqah sheds your sins and funding a water well for your brothers and sisters can offer you this blessing. A small donation from your side could help transform many lives.
Help us Reduce Water Shortage