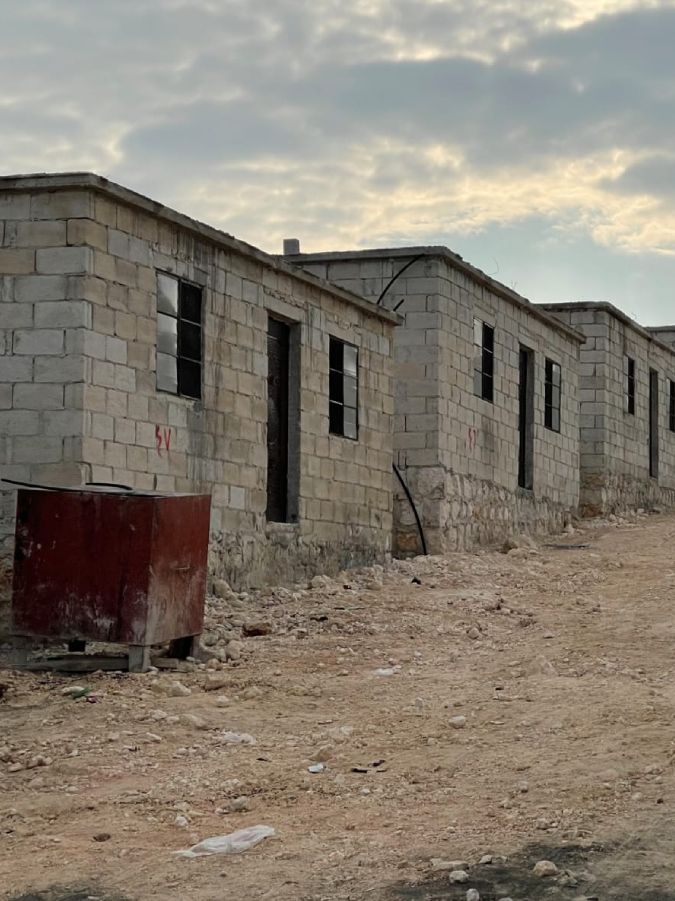 Shelter Programme
84 million people worldwide live in dire conditions due to violence and disaster. Their living camps are barely functional and fail to protect them against harsh weather. These inadequate conditions pose a significant challenge to their health and livelihood and affect their day-to-day life. 
As displacement continues, the camps become overcrowded, dense, and no longer sufficient to sustain the increase in the need for basic amenities. This poses a significant risk of increasing the current pandemic and could lead to life-threatening conditions if not resolved.
Taybah Relief Provides a Roof for the Displaced
To make the living conditions adequate, Taybah Relief aims to support challenged refugees and displaced people by providing them with better living conditions, including 
A stable living environment

Shelter equipment

Heating tools
Shelter is Vital for Sufficient Living
Thousands of people live in extreme poverty and displaced camps in Syria, Libya, Yemen, Nigeria, and Rohingya. The harsh circumstances impact their health and sustenance, and they can not support themselves alone.
Taybah Relief provides shelter and relief to challenged communities so they can seek a hopeful future for their children and families.
Help Us Prepare Emergency Camps for Vulnerable Families
Without adequate shelter, vulnerable communities worldwide are exposed to extreme weather and disease outbreaks. They often cover long distances to get food and water, exposing them to danger. Your help can save their lives and give them an environment that keeps them safe.
Shelter the Homeless Through Your Generosity
Support us in our mission of helping refugees and displaced people by donating. Your generosity could shelter the most vulnerable and help them survive the challenges of life.