Qurbani
Qurbani is a sacred ritual that celebrates the tradition of Sunnah Ibrahimi. Every year, millions of Muslims around the world reflect on the sacrifice of Prophet Ibrahim (AS) which is a true lesson of submission towards Allah SWT.
This year, celebrate the Eid of Qurbani with Taybah Relief and help us reach those in need.
Celebrate the Eid of Qurbani By Giving!
Eid Ul Adha is a time to be grateful and give. It's a time to be with family and friends, to enjoy delicious food and sweets, and give gifts to loved ones. But for many impoverished and destitute around the world, Eid Ul Adha is also a time of struggle—of having to choose between buying necessities like food and water or spending money on celebrations.

Taybah Relief has made it its mission to make sure that no one is left out when it comes to celebrating Qurbani.


It is our belief that every needy should have access to food, shelter and medical care. This is why we need your help in ensuring that everyone who celebrates Eid Ul Adha has what they need to do so with joy and zeal.
This Eid, Share Joy with Your Qurbani
This Eid, share joys with your Qurbani by donating to those living in the poorest communities. By donating to Taybah Relief Charity, you not only fulfil your religious duty but also provide relief and happiness to those who can't afford the luxury of having meat throughout the year.

With your support, our team aims to provide your Qurbani shares to families living in poverty-stricken countries so they can celebrate Eid with their loved ones without worrying about having enough food on their table.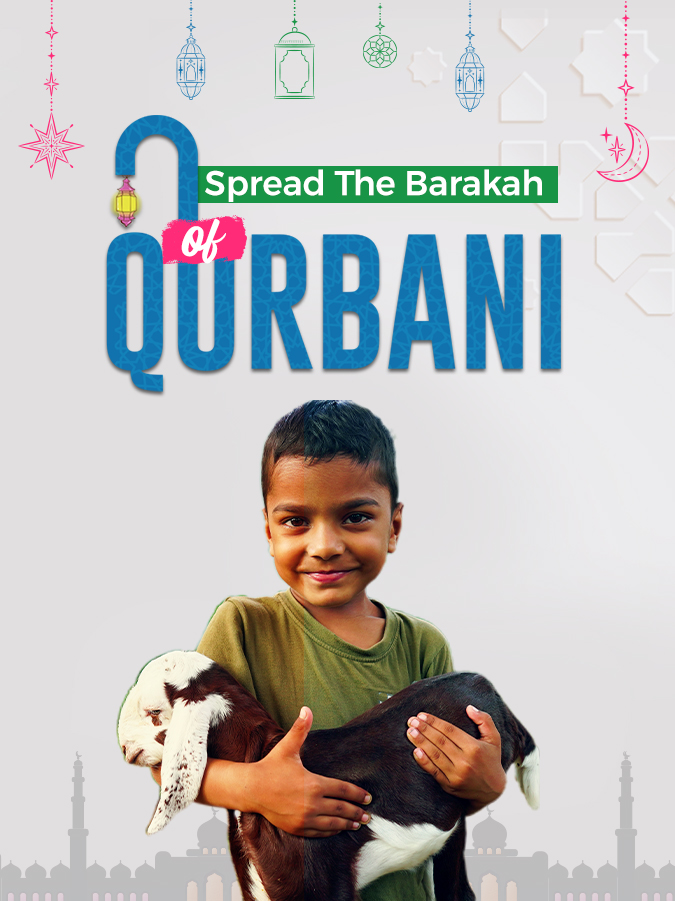 Fulfill your Qurbani with Taybah Relief!